Fruchtig A-Hoy
A very short intermezzo. Annette Gloser (Galerie Fruchtig) was kicked out by the owners - this Kanu Verein - of her new outlet "A-Hoy", because they probably disliked her concept of bringing artists and concerts into the venue. Very sad.
12.10. 2003. In operation only late summer till early autumn.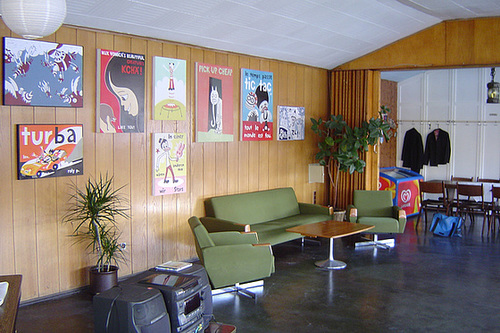 Inside: exhibition.
This project is no more in operation.
The place itself may still exist.
Location
Type
Persons of this Place
Annette Gloser