Arosa2000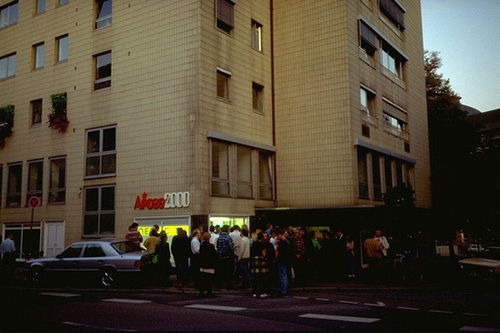 One of the smallest places so far. Has attracted lots of fans through clever and stylish announcements and good connection to the Offenbach art school. The first and only project by former design students from Offenbach in the city of Frankfurt itself. Maybe the prototype of the Offenbach style: glossy invitation cards and funny shows, which incorporated a lot from the club scene. Gave inspiration for the Offenbach project Fahrradhalle.
Time of Operation
August 1994 - December 1996
Abandoned since
January 1997
Fate
Building is used as office space of the Frankfurt stockmarket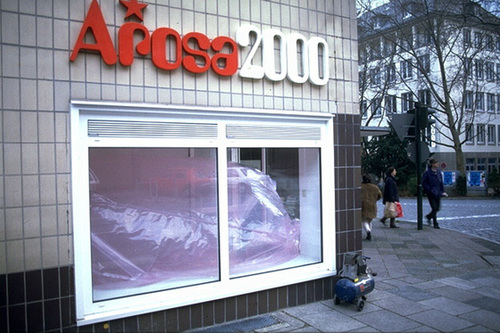 This project is no more in operation.
The place itself may still exist.
Location
Arosa2000
Hochstr. 14
60313
Frankfurt
Website
Type
Persons of this Place
Alex Oppermann
Related Articles