multi.trudi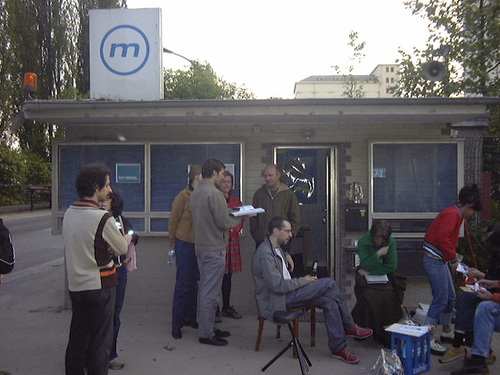 Afternoon event Dein freier Nachmittag, May 2001
Artspace run by Stefan Beck between 1997 and 2001 in the East Harbour area of Frankfurt
A guard house of merely 10sqm. No exhibitions. Events with emphasis on participation and involvement of the visitors and guests.
End-of-Exhibition-Art declared by David Goldenberg (London) at this venue in March 2000.
The tiny house was destroyed around 2002 and replaced by a new fire department building.
Continued as trudi.sozial in 2003.
This project is no more in operation.
The place itself may still exist.
Location
multi.trudi
Franziusstr. 20
60314
Frankfurt
Website
Open
closed
Type
Persons of this Place
Stefan Beck
Related Articles